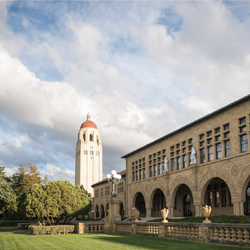 Having Nae work with my son on his essays was hands-down the best decision I made when it came to the college admissions process!
We came to Nae late in the process right after my son had submitted an early application to one of his top choice schools. At this point, I was filled with anxiety as I felt that there was something lacking in his essays; they didn't seem to showcase his unique personal narrative. And I couldn't figure out how to help him.
I stumbled upon Nae's website purely by accident and was impressed with her credentials and work experiences. After speaking to her on the phone, I knew that my son needed to work with her. Because we were on a time crunch and my son was applying to 18 schools total, we had our work cut out for us.
For a period of about 8 weeks, Nae was available to us 24/7 offering suggestions and assistance via email, phone calls, and texts. Nae is so great to work with—she is intelligent and very passionate about working with students. Her insight into what each college is looking for was invaluable. After the first Skype session, she was able to draw out experiences from my son's life to tell a compelling narrative. She pushed my son to show his sense of humor, compassion, and emotion in his essays. She dug deep and encouraged him to reflect on his life and experiences thus far. Many times, my son revised essays 20 times or more. The results were nothing short of phenomenal!
Even as I read over the essays now, I am astounded that she was able to draw so much out of a 17-year old boy! Accustomed to writing academic papers, his original essays were dry and pedantic. After working with Nae, his essays were genuine, reflective, compelling, and at times—flat out hilarious. More importantly, the essays completely showed his true voice and were so unique to who he is as a person that the essays could have only been written by him and no other senior out there.
The importance of the essays cannot be overstated! When my son received hand-written notes from some of the colleges he was accepted to, the admissions officers sometimes quoted from his essays. Additionally, they mentioned personal qualities and attributes about him that could only be ascertained from reading his essays.
Beyond the essays, Nae advised him on his activities resume and structuring the activities chart on the common app to highlight the activities and accomplishments that he was most passionate about. She also guided him in showing how his extracurricular activities related to his intended major and future career. Because of her input, I believe he submitted an application that made him truly stand out from other applicants with similar stats.
I am forever grateful to Nae for helping my son gain admission into many top schools including 7 ivy leagues and Stanford! The only school he was denied admission to was the one he submitted to prior to working with Nae. I am still floored by his admissions results and 100% credit Nae with his success!
Shari K.
Happy mother of a son who will be attending Stanford!

Get college admissions counseling, college application coaching, and free essay tips from Ivy League graduates.