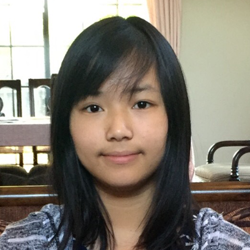 College essays are arguably one of the most important parts of the college application processes. Knowing that, my family brought me to multiple essay helping tutoring centers and individuals to get the best possible help. Of everything I've been to, Nae was definitely the most effective person who helped me. My previous sessions with teachers always just ended on a subpar note, and I felt like they didn't care whether or not I liked how my essay turned out. Nae, however, made sure that what I produce truly reflected who I am in a way that made me feel proud. I felt that the way she helped me position my accomplishments, achievements, and character were smart ways to set me apart from everyone else.
Nae also gives it her all to help all the time. I still remember how I called Nae out of desperation one day, stressed about the upcoming deadlines and feeling worried about the direction of my essays. She helped me on my essay, giving me advice and edits outside of our weekly essay revisions while she was walking on the road.
I cannot thank her enough for all the effort she put into me and how much she helped me into getting into my college. I was accepted to several top business schools including USC, and ultimately decided on UC Berkeley. Thank you so much, Nae!

Get college admissions counseling, college application coaching, and free essay tips from Ivy League graduates.