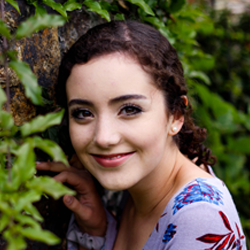 It's halfway through the December of my senior year. I've been rejected from Stanford ED. There are eight unfinished college applications staring at me from my desktop, and I have less than 20 days to pull this thing off. I'm beginning to panic. Enter Nae. During our first 5-minute phone call, she calmly offered an objective perspective on my statistics and chances, as well as her opinion as to the best majors to apply under. It was immediately apparent to me that she knew more about the college admissions process than anyone I'd talked to before.
Later conversations only confirmed my suspicions–she has a wealth of information and insight that most applicants just don't have access to. I felt a weight lifted off my chest. But as much as Nae knows about colleges, and how to get you into them, that isn't her best asset. Her best asset is this: she understands people. But not only does she understand people, she knows how to shape your experiences into a story–a story that is distinctly your own, yet has surprising perspective and breadth and insight. I've spent less than ten hours directly communicating with Nae–yet as our sessions drew to a close, her insights were comparable to those of a close friend. She is shockingly good at what she does.
Thanks to Nae's help, I will be attending Brown University this fall. I also received acceptances from UPenn, Claremont McKenna, and Wesleyan. Now that the process is over, every once in a while, my mind jumps to the thought, "what if I'd never met Nae?". I shudder, and push that thought away. She made all of the difference for me, and I could not recommend her more highly.
Marianna S.
Brown University

Get college admissions counseling, college application coaching, and free essay tips from Ivy League graduates.