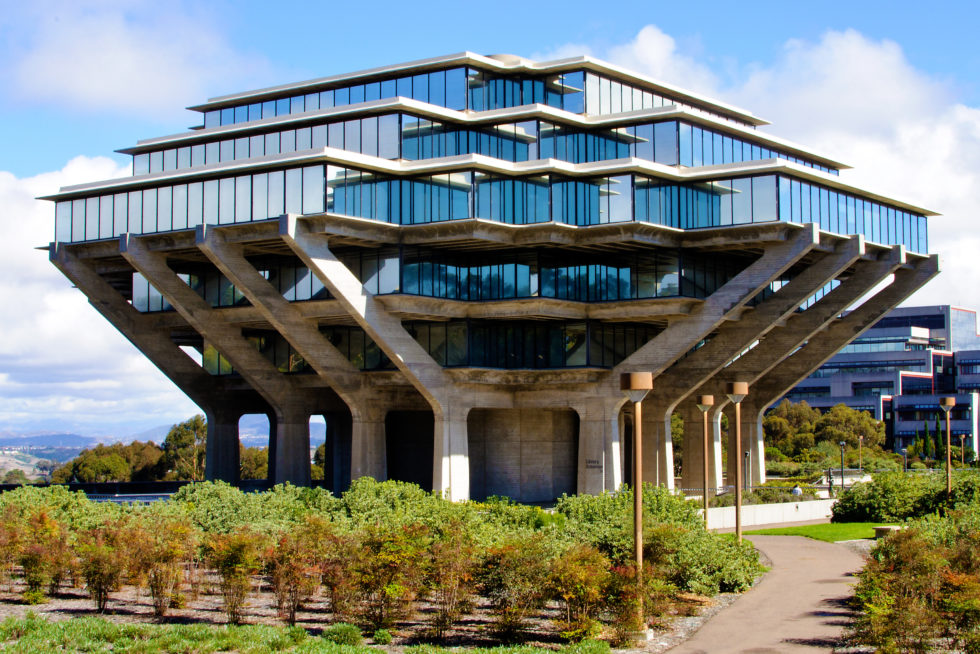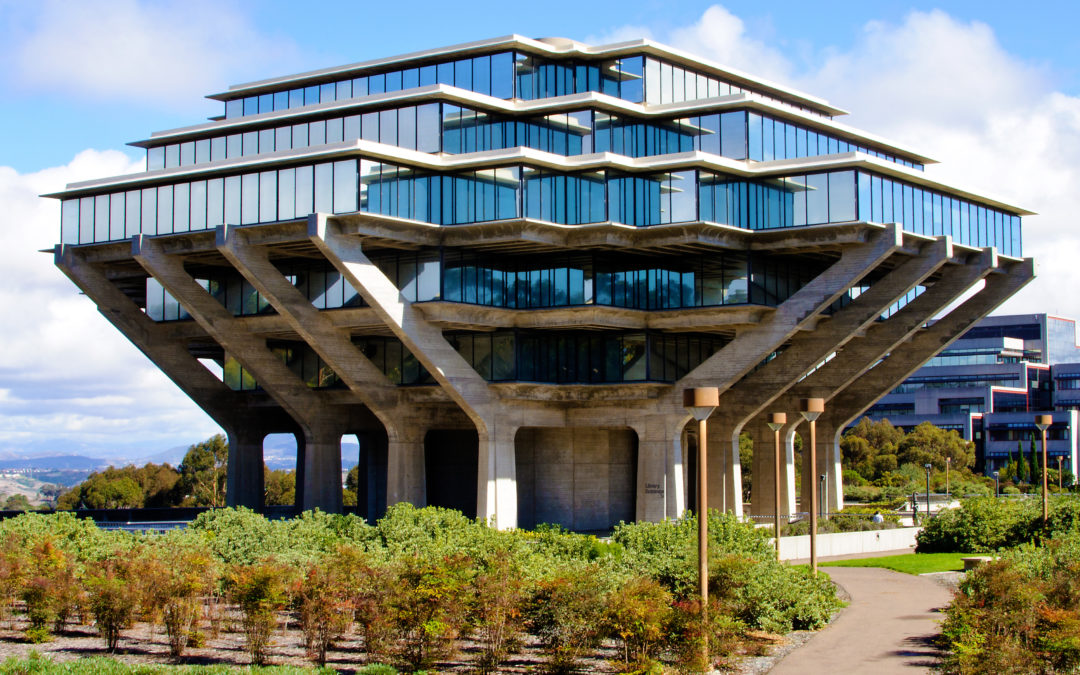 Wondering what it takes to become a Triton? Keep reading! In this post, we'll breakdown UCSD admissions statistics, including UCSD acceptance rates, average SAT/ACT, and GPA and all the information you need to get into UCSD.
All You Need To Know About UCSD Acceptance Rates And Stats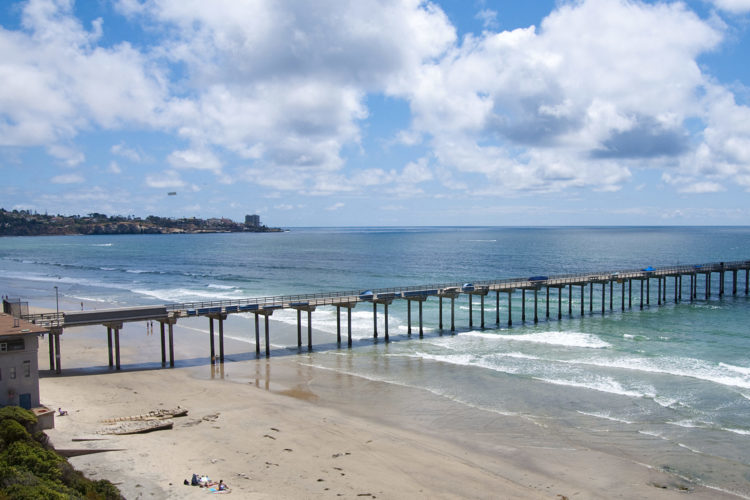 How hard is it to get into UCSD? 
UCSD acceptance rates are 32.3% and without a doubt UC San Diego is a competitive school.
Keep in mind: many UCSD majors are capped, which means they have a limited number of spots. That means, it is significantly harder to be admitted if your desired major is capped. Moreover, even if you're admitted into UCSD, you may not get your first choice major. 
Therefore, if you're interested in a capped major, it is even more important to have solid grades, high-quality extracurriculars, and strong UC essays.
UCSD Admissions Stats

Applicants

99,125

Admits

32,005

Overall Admit Rate

32.3 %
UC San Diego Average ACT/SAT 
What are the required SAT/ACT to get into UCSD? 
UCSD does not have a minimum SAT/ACT score requirement. So technically, there is not a specific score that you need. However, in the 2018-2019 cycle, 75 percent of accepted freshmen had an SAT score of 1300+ or an ACT score of 28+. So, to be a competitive applicant, you should have — at the very least — a 1300 SAT or 28 ACT.
UCSD is especially known for science and engineering — in fact, it was named the 4th best public university for high quality science by Nature. So, to all you STEM fanatics, the 25th percentile won't cut it: shoot for at least a 1520 on the SAT or a 34 on the ACT to set yourself apart from the rest of the STEM focused crowd.
Here's a more detailed look at test scores for prospective fall 2019 freshmen:
UCSD SAT Score Range

Section
25th Percentile
75th Percentile

Evidence Based Reading & Writing

640

730

Mathematics

660

790

Essay

15

18
UCSD ACT Score Range

Section
25th Percentile
75th Percentile

English Language Arts

26

31

Composite

28

34
UCSD Average GPA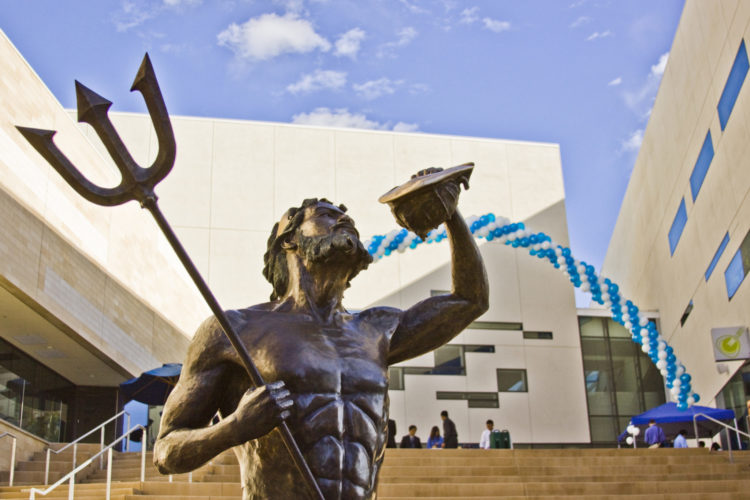 What GPA do you need to get into UC San Diego?
All aspiring Tritons need to have a UC GPA of 3.0 if you're in-state, and 3.4 if you're out-of-state. 
But according to the UCSD acceptance rates and stats, simply achieving the minimum admission requirements is not enough for a competitive university like UCSD. To be a truly competitive UCSD candidate, there should be no shortage of A's, honors courses, and AP/IB courses on your transcript.
Popular Majors in UC San Diego
What majors are UCSD known for?
UCSD offers over 130 undergraduate majors. Some of UCSD's top majors include:
Biology

Computer Science and Engineering

Chemistry

Mathematics

Economics
UCSD Tuition Fees And Costs
How much does it cost to go to UCSD for 4 years?
Tuition for UCSD students during the 2019-2020 academic year was $14,451 for California residents and $44,205 for nonresidents. 
Does UCSD give good financial aid?
In 2019, Forbes ranked UCSD as the nation's 13th best value college. In fact, 70 percent of UCSD undergraduate students receive financial aid.
Here's a breakdown the estimated student budget of 2020-2021 freshman:
| | | | |
| --- | --- | --- | --- |
| Cost of Attendance | Living with Parents | On Campus | Off Campus |
| CA Resident Tuition/Fees | $14,480 | $14,480 | $14,480 |
| Housing and Meals | $6,835 | $14,680 | $13,942 |
| Books and Supplies | $1,124 | $1,124 | $1,124 |
| Transportation | $1,767 | $1,363 | $1,537 |
| Personal Expenses | $1,954 | $723 | $1,287 |
| Estimated CA Resident Total Costs | $26,160 | $32,370 | $32,370 |
| Non-California Resident Supplemental Tuition | $29,754 | $29,754 | $29,754 |
| Estimated Non-California Resident Total Costs | $55,914 | $62,124 | $62,124 |
From the cutting-edge research to its stunning location, UCSD is no doubt a catch. However, being such a prestigious university, no shortage of students are rejected. 
But fear not — we are here to help! 
Check out our ultimate guide to UC essays to find out how you can stand out and achieve your dreams of becoming a Triton!