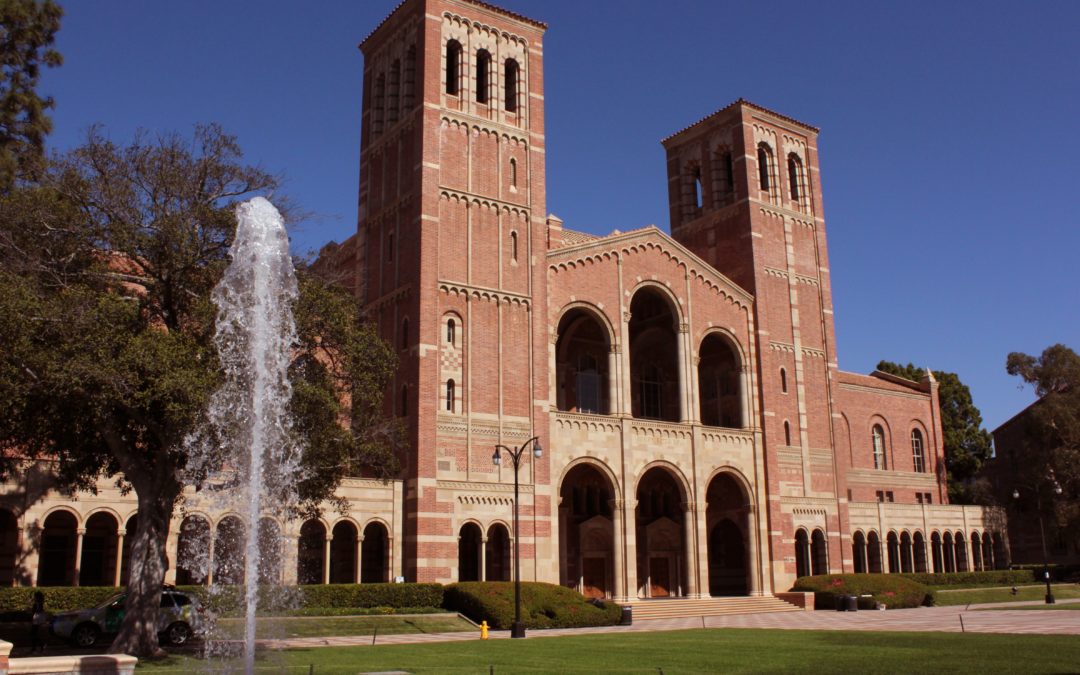 Curious about what UCLA acceptance rates and admission statistics looks like? Well, you're in the right place! Here, we'll discuss important stats of admitted students — such as average SAT/ACT scores and GPA — helping you find out where you stand in the race to become a Bruin. Read the article to learn the requirements of UCLA and how to get into UCLA
UCLA Admissions Stats
Here's a quick look into the admission statistics of prospective fall 2019 freshmen.
UCLA Acceptance Rates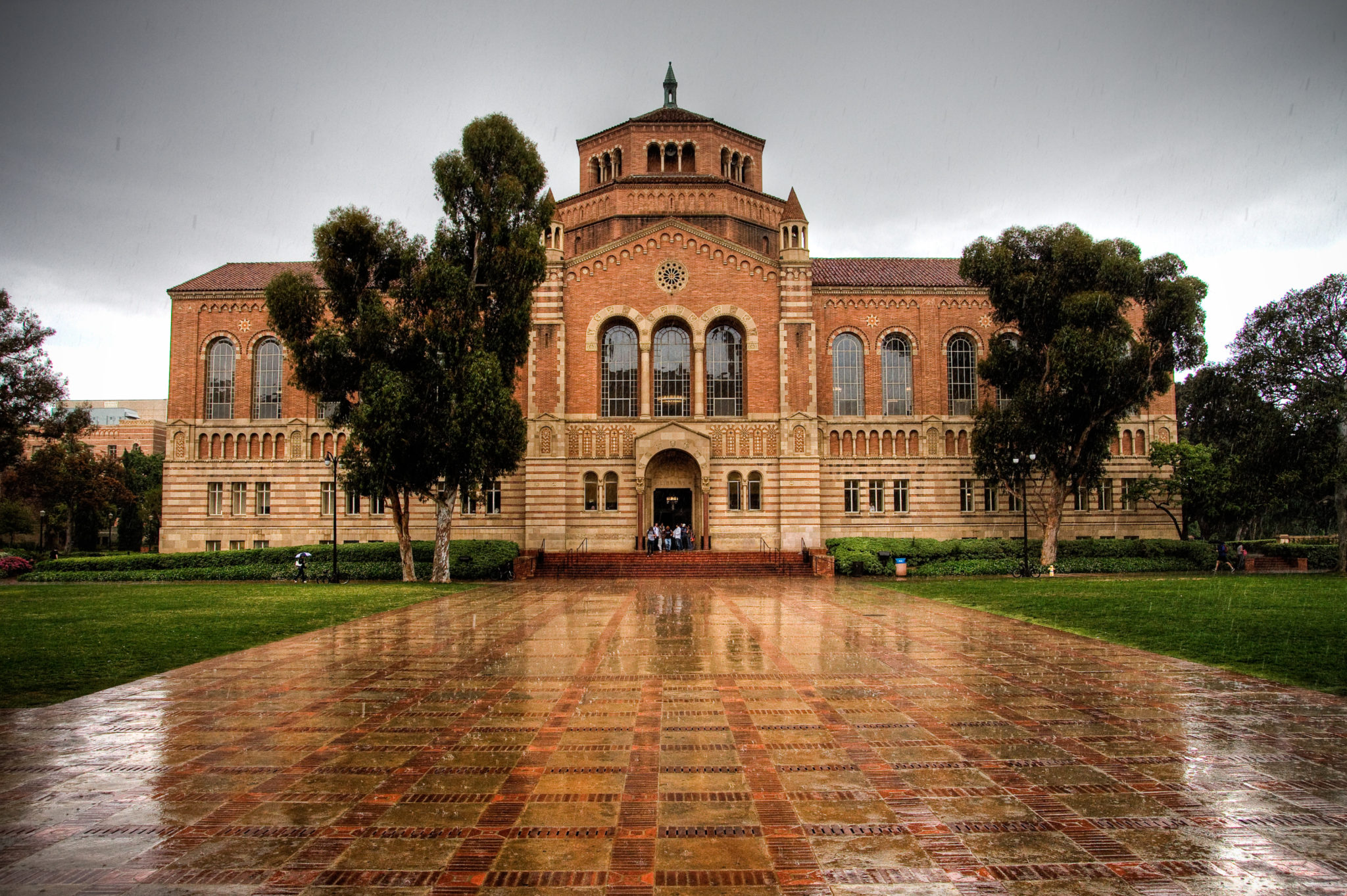 So, how to get into UCLA?
This past year, UCLA was THE most applied to university in America, with over 100,000 applications! So of course, it's extremely competitive — in fact, with an acceptance rate of only 12.4%, UCLA is the most competitive undergraduate campus in the UC system. 
To stand out, solid grades and test scores are just the first step. UCLA practices holistic admissions; therefore memorable UC essays and impressive extracurriculars are vital as well.
UCLA Admissions Stats

Applicants

111,306

Admits

13,747

Overall Admit Rate

12.4 %
What ACT/SAT Score Do You Need To Get Into UCLA?
75 percent of admitted UCLA freshmen in 2019 had an SAT score of 1360+ and an ACT score of 30+. So, to get into UCLA, your ACT/SAT score should — at the very least — be meeting this threshold.
However, with so many students vying to be Bruins, only being in the 25th percentile won't cut it. To give yourself a competitive edge, aim for the highest possible score you can achieve! And if you're seeking to be an engineer at UCLA, then seriously — you should aim as high as 75th percentile whenever possible.
In short: while there is no minimum ACT/SAT score that you need, per se, you should try to get at least a 1550 on the SAT or a 35 on the ACT.
Here's a breakdown of test scores for admitted students in the 2018-2019 admissions cycle:
UCLA SAT Score Range

Section
25th Percentile

75th Percentile

Evidence Based Reading & Writing

670

760

Mathematics

690

790

Essay

16

19
UCLA ACT Score Range

Section
25th Percentile

75th Percentile

English Language Arts
29
32
Composite
30
35
What Is The Average GPA To Get Into UCLA?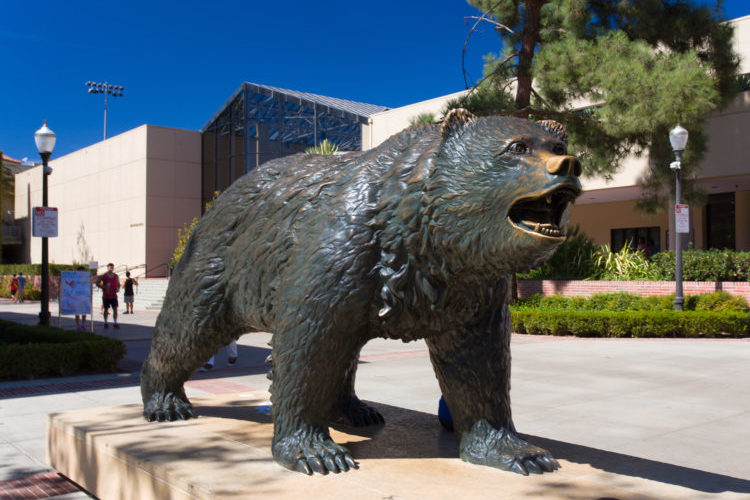 UCLA's fall 2019 admits had an average UC GPA of 4.24. 
So what does that mean for you?
It means… while UCLA only requires you to have a GPA of 3.0 if you're in-state, or 3.4 if you're out-of-state, you really should be at a 4.24 — at least — to be seriously considered.
However, just meeting the 50th percentile will not necessarily be enough. Again, aim high! If you want to have a good chance of becoming a Bruin, you should be a straight A student who has taken plenty of honors and AP/IB courses.
UCLA Most Popular Majors
What majors are UCLA known for?
UCLA offers over 130 undergraduate majors. The top 6 most popular undergraduate majors are:
Biology

Business Economics

Political Science

Psychology

Psychobiology

Economics
UCLA Tuition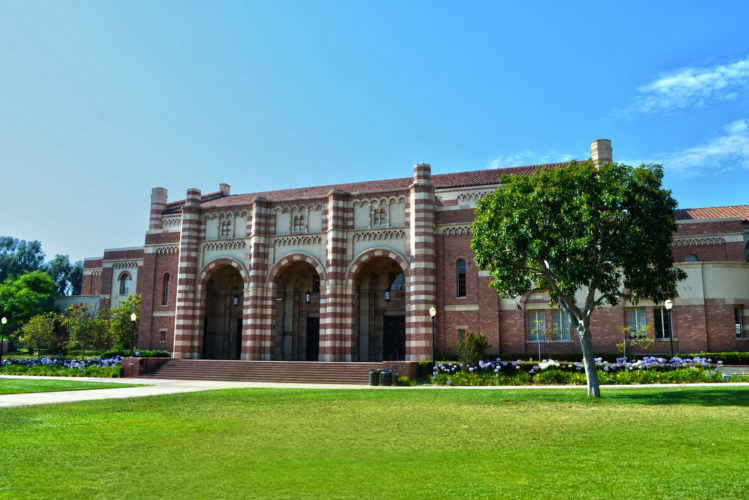 How much does it cost to go to UCLA for 4 years?
Well, check it out: Tuition for UCLA students during the 2019-2020 academic year was $13,239 for California residents and $42,993 for nonresidents. 
Does UCLA give good financial aid?
UCLA is ranked as the nation's 4th best value college by Forbes in 2019. In fact, approximately 55 percent of UCLA undergraduate students receive financial aid, with an average gift aid award of $18,808.
The table below shows the estimated student budget of 2020-2021 freshman:
| | | |
| --- | --- | --- |
|   | CA RESIDENT | NONRESIDENT |
| Tuition and Fees | $13,239 | $13,239 |
| Nonresident supplemental tuition | – | $29,754 |
| Student Health Insurance Plan | $2,668 | $2,668 |
| Room and Meals | $16,104 | $16,104 |
| Books and supplies | $1,314 | $1,314 |
| Personal | $1,422 | $1,422 |
| Transportation | $588 | $588 |
| TOTAL | $35,335 | $65,089 |
UCLA Post Graduation Outcomes Class Of 2019
College is only 4 years. Afterwards, you have a choice of getting a job immediately after graduation or going to graduate school (or you could sail around the world for a year, who knows).
For those of you that want a job right after college, aren't you curious how much you'll get paid? Well, check this out: The overall average starting salary for UCLA's Class of 2019 was $58,027. And, you'll be happy to know that approximately half of UCLA graduates are gainfully employed right after college. Not bad!  
Here's what the starting salaries look like by college:
UCLA Class of 2019 Post-Graduation Outcomes

Employed

46%

Graduate/Professional School

16%
UCLA Average Starting Salary

College
Starting Salary

Engineering and Applied Science

$84,800

Herb Alpert School of Music

$38,815

LS: Basic Biomedical Sciences

$34,558

LS: Humanities

$38,308

LS: Institute of the Environment and Sustainability

$36,542

LS: International Institute

$36,774

LS: Physical Sciences

$56,170

LS: Social Sciences

$45,878

School of Nursing 

$79,667

School of the Arts and Architecture

$42,302

School of Theater, Film, and Television

$22,606
There's no question about it: UCLA acceptance rates are very competitive and it is very hard to get into. But, with great stats, essays, and extracurriculars, you can truly tip the scales in your favor.
Have more burning questions about UCLA acceptance stats and what it takes to become a Bruin? Tell us in the comments below!