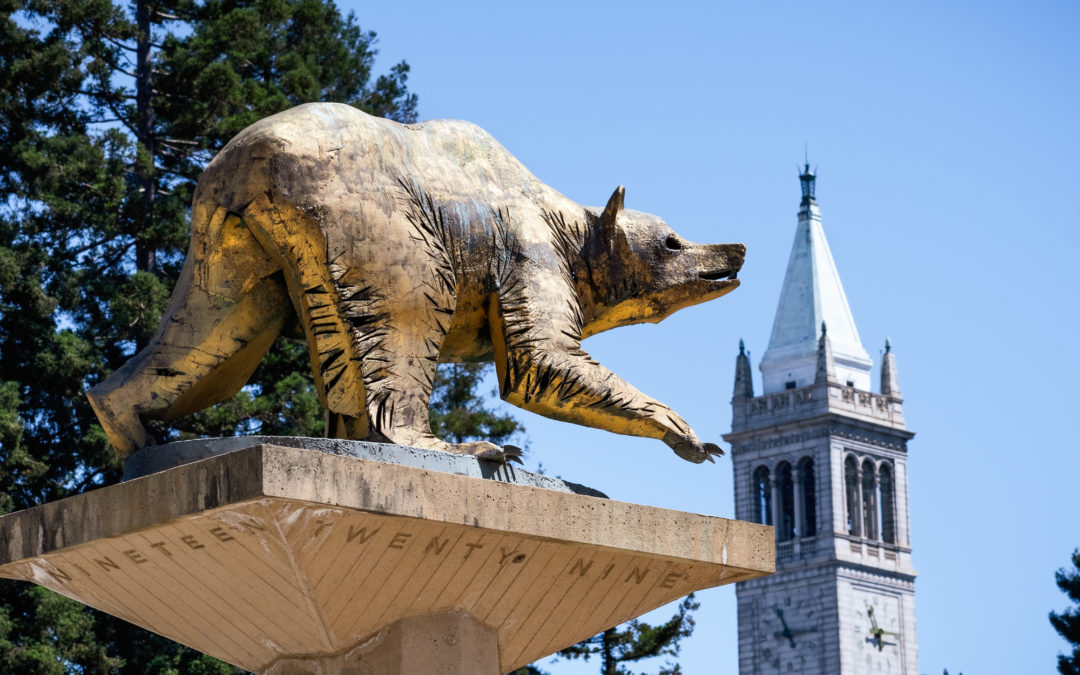 So… you're thinking about applying to UC Berkeley. But with Berkeley's notoriously competitive acceptance stats, what are your chances of being admitted? What SAT/ACT and GPA will you need? In this post, we'll take a close look at UC Berkeley acceptance rates in 2019 and 2020, and discuss the scores it takes to become a Golden Bear.
Related Article: UC Admissions and Coronavirus
What Are The UC Berkeley Acceptance Stats?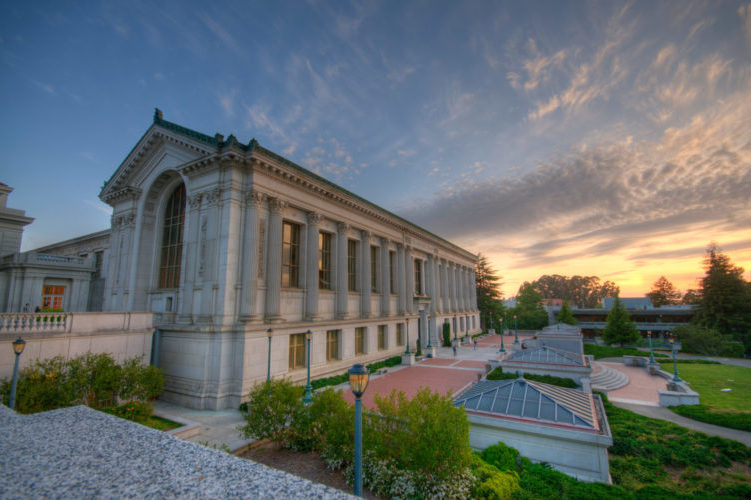 What are the chances of getting into UC Berkeley?
UC Berkeley acceptance rates for prospective 2019 freshmen was 16.4%. In other words, for every 100 applicants, just 16 students were admitted — making UC Berkeley the second most competitive undergraduate campus in the UC system (after UCLA). 
With 80,000+ applicants vying for so few spots, applying to Cal may seem quite intimidating. But remember: UC Berkeley practices holistic admissions. A combination of strong stats, stellar UC essays and meaningful extracurriculars is what will truly distinguish you.
Berkeley Admissions Stats

Applicants

87,393

Admits

14,336

Overall Admit Rate

16.4%
Average ACT/SAT For
UC Berkeley Admission
What ACT/SAT is required for UC Berkeley? 
While UC Berkeley acceptance rates are very high and it requires all applicants to submit scores from either the SAT with Essay or ACT with Writing, there is technically no minimum SAT/ACT score requirement. 
But what ACT/SAT score will you need to be competitive?
You're more than just a number, of course. But, you need top SAT and ACT scores alongside a strong UC GPA at minimum to get into Berkeley. To give yourself the best shot, aim for the 75th percentile — that means at least a 1540 on the SAT or a 35 on the ACT.
Here's a look at the test scores for admitted students in the 2018-2019 admissions cycle:
Berkeley SAT Score Range

Section
25th Percentile
75th Percentile

Evidence Based Reading & Writing

660

750

Mathematics

680

790

Essay

16

19
Berkeley ACT Score Range

Section
25th Percentile
75th Percentile

English Language Arts

28

32

Composite

30

35
Average GPA To Get Into UC Berkeley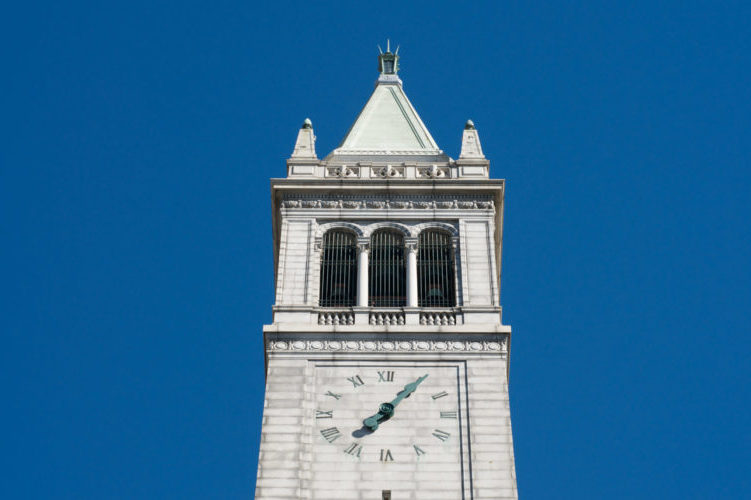 What GPA do you need to get into Berkeley?
To be a Golden bear, you're required to have at least a UC GPA of 3.0 (3.4 if you're out-of-state). 
Not too bad right? 
Not so fast. Merely fulfilling the minimum admission requirements won't suffice. Aim high. To be the most competitive, you should have mostly A's and multiple AP or IB courses under your belt. 
Popular Majors In UC Berkeley
What majors are UC Berkeley known for? 
UC Berkeley offers over 150 undergraduate majors and minors. Some of the most popular majors include:
Computer Science

Electrical Engineering & Computer Science (EECS)

Economics

Business Administration

Data Science
UC Berkeley Tuition And Cost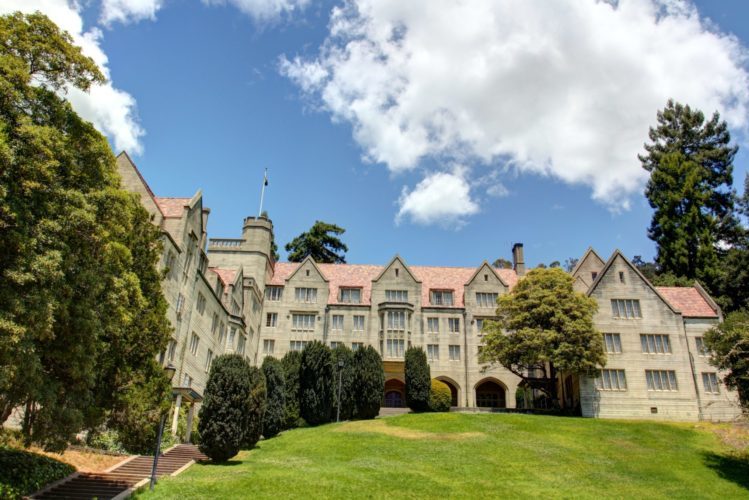 What is the cost to attend UC Berkeley?
Well, check it out: Tuition for Berkeley students during the 2019-2020 academic year was $14,254 for California residents and $44,008 for nonresidents. 
Especially if you're out-of-state, Berkeley's tuition is quite a hefty one. So, how much financial aid does UC Berkeley give?
You're in luck: Berkeley is ranked as the nation's 5th best value college by Forbes in 2019. In fact, more than 65 percent of Berkeley undergraduate students receive financial aid.
The table below shows the estimated student budget of 2019-2020 freshman:
| | | |
| --- | --- | --- |
|   | CA RESIDENT | NONRESIDENT |
| Tuition and Fees | $14,254 | $14,254 |
| Nonresident supplemental tuition | – | $29,754 |
| Student Health Insurance Plan** | $3,286 | $3,286 |
| Room and board | $17,220 | $17,220 |
| Food | $1,644 | $1,644 |
| Books and supplies | $870 | $870 |
| Personal | $1,876 | $1,876 |
| Transportation | $400 | $400 |
| TOTAL | $39,550 | $69,304 |
UC Berkeley Post Graduation Outcomes Class of 2019
So you got into Berkeley. But what happens after?
For the class of 2019, the vast majority were employed full-time straight out of UC Berkeley. Not only did these Bears secure jobs, they secured the bag as well: The overall average starting salary for UC Berkeley's Class of 2019 was $75,000! 
Here's what the starting salaries look like by college:
Class of 2019 First Destination

Employed Full-time

60.5%

Graduate/Professional School

18.7%

Other Endeavors

7%

Still Seeking

13.8%
Class of 2019 Average Starting Salary

College

Starting Salary

Haas School of Business

$82,273

College of Engineering 

$100,577

College of Chemistry

$66,576

College of Environmental Design

$53,834

Rausser College of Natural Resources

$55,995

College of Letters & Science

$79,206
UC Berkeley is, no doubt, a launchpad for successful lives and careers. As a result, Cal is also extremely competitive. But don't be discouraged, becoming a Golden Bear is far from impossible. You can do it! 
Related Article: UC GPA Calculator For UC Applicants
Have more questions about How to get into UC Berkeley, UC Berkeley acceptance rates and stats, and your admissions chances? Ask away in the comments below!